Looking to get computerized quilting at an even more affordable price point? QCT5 Beginnings is a budget-friendly automated system that offers all of the essential features of computerized quilting. Just like the full version of Quilter's Creative Touch, the Beginnings tier lets you create your masterpieces in steps as simple as select, place, and sew.
The Beginnings tier is the perfect introduction to computer automated quilting. Select patterns from the included library, and easily place them on your quilt for sewing. If you ever decide to take the next step and start designing your own patterns, an upgrade option to the fully featured QCT5 Pro tier is available.
Features of Quilter's Creative Touch 5 Beginnings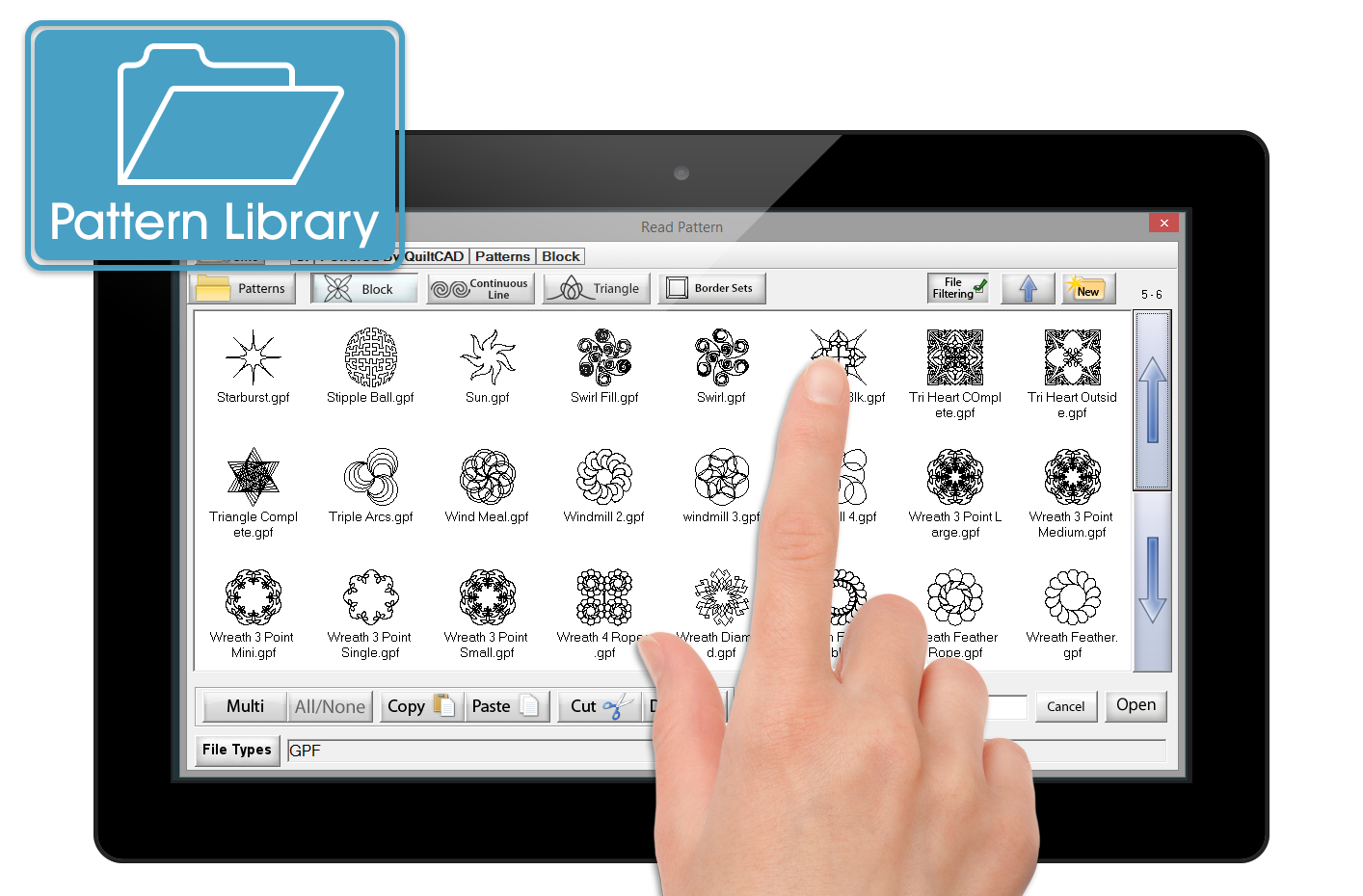 Expansive Pattern Library
Select a block, continuous line, corner, or more from the library of over 200 included patterns.
Precise Placement Methods
Quilter's Creative touch 5 lets you place your patterns on your quilt the exact way you want. See your pattern in relation to quilt on–screen as set the placement.
Automated Quilting In Your Own Home
The QuiltMotion motor plate and hardware come bundled with Quilter's Creative touch 5. QuiltMotion controls your sewing machine to accurately stitch your quilt designs.
Click Here To Step Up To QCT5 Pro
Questions? Give us a call at 541-267-2241 or visit us at 988 S Broadway, Coos Bay, OR 97420 to see it in action!